From Bubblegeneration we get what I am calling the Media 2.0 maxims.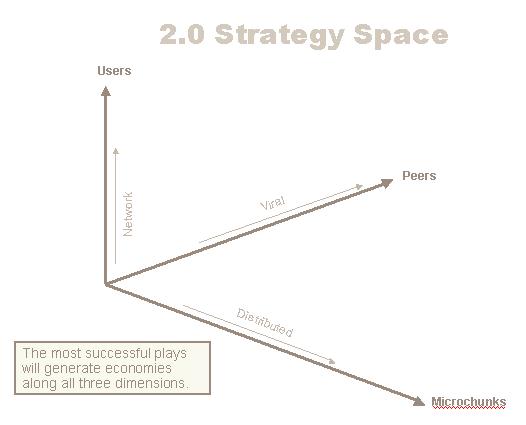 1) Network economies dominate search.

2) Viral economies dominate microcontent/communities.

3) Distributed economies dominate personalization/microchunking.

The point is that if you can put all three together, you realize a *huge* scale advantage, because you're realizing nonlinear returns to scale along all three dimensions.