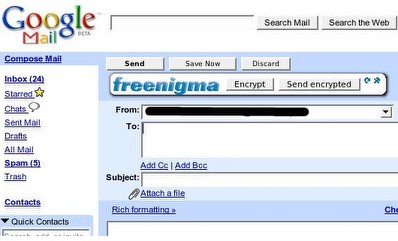 FreeEnigma
–
free PGP based encryption for your webmail
sounds like just what the doctor ordered in this 'suppoena everything' day and age.
It seems like it will finally be easy for you to keep your communications somewhat private. It doesn't hide who you send to or get mail from, but it encrypts the body of the email with strong encryption.
Now there will be no excuse for not encrypting most if not all behind the scenes business communications. Not because you have anything to hide, but so that you don't wave a red flag by only encrypting your private communications.
via boingboing